Analyzer Introduction
SF-8100 is to measure a patient's ability to form and dissolve blood clots. To perform various test items SF8100 has 2 test methods (mechanical and optical measuring system) inside to realize 3 analysis methods which are clotting method, chromogenic substrate method and immunoturbidimetric method.
SF8100 integrates the cuvettes feeding system, Incubation and measure system, temperature control system, cleaning system, communication system and software system to achieve a fully walk away automation test system.
Each unit of SF8100 has been strictly checked and tested according to the related international, industrial and enterprise standards so as to be a high quality product.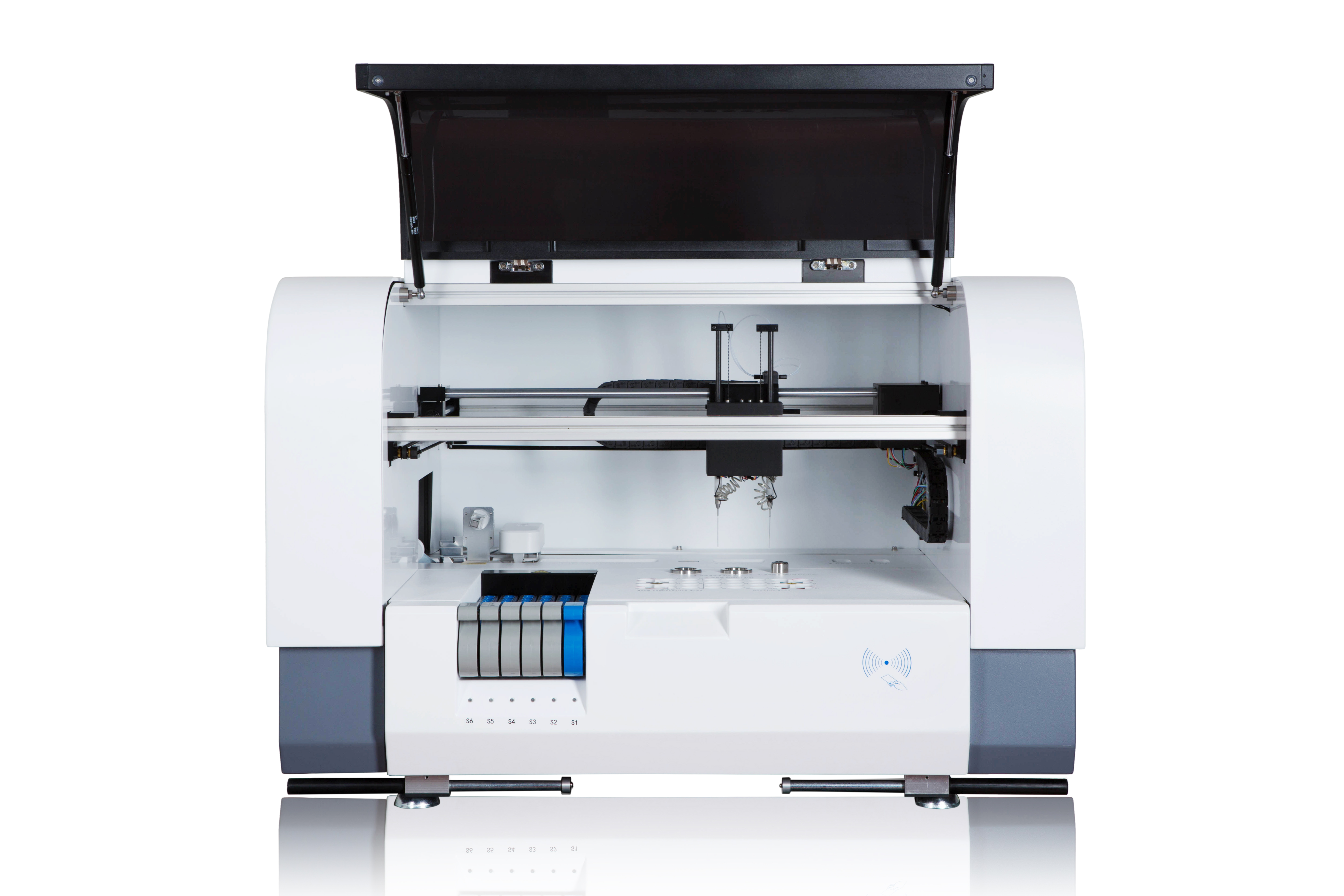 Technical Specification
1)Testing Method
Viscosity based Clotting method, immunoturbidimetric assay, chromogenic assay.
2)Parameters
PT, APTT, TT, FIB, D-Dimer, FDP, AT-Ⅲ, Factors.
3)Probe
2 probes.
Sample probe
with Liquid sensor function.
Reagent probe
with Liquid sensor function and Instantly heating function.
4)Cuvettes
1000 cuvettes/ load, with continuous loading.
5)TAT
Emergency testing on any position.
6)Sample position
30 Interchangeable and extensible sample rack, compatible to various sample tube.
7)Testing Position
6
8)Reagent Position
16 positions with 16℃ and contain 4 stirring positions.
9)Incubation Position
10 positions with 37℃.
10)External Barcode and Printer
not provided
11)Data Transmission
Bidirectional communication, HIS/LIS network.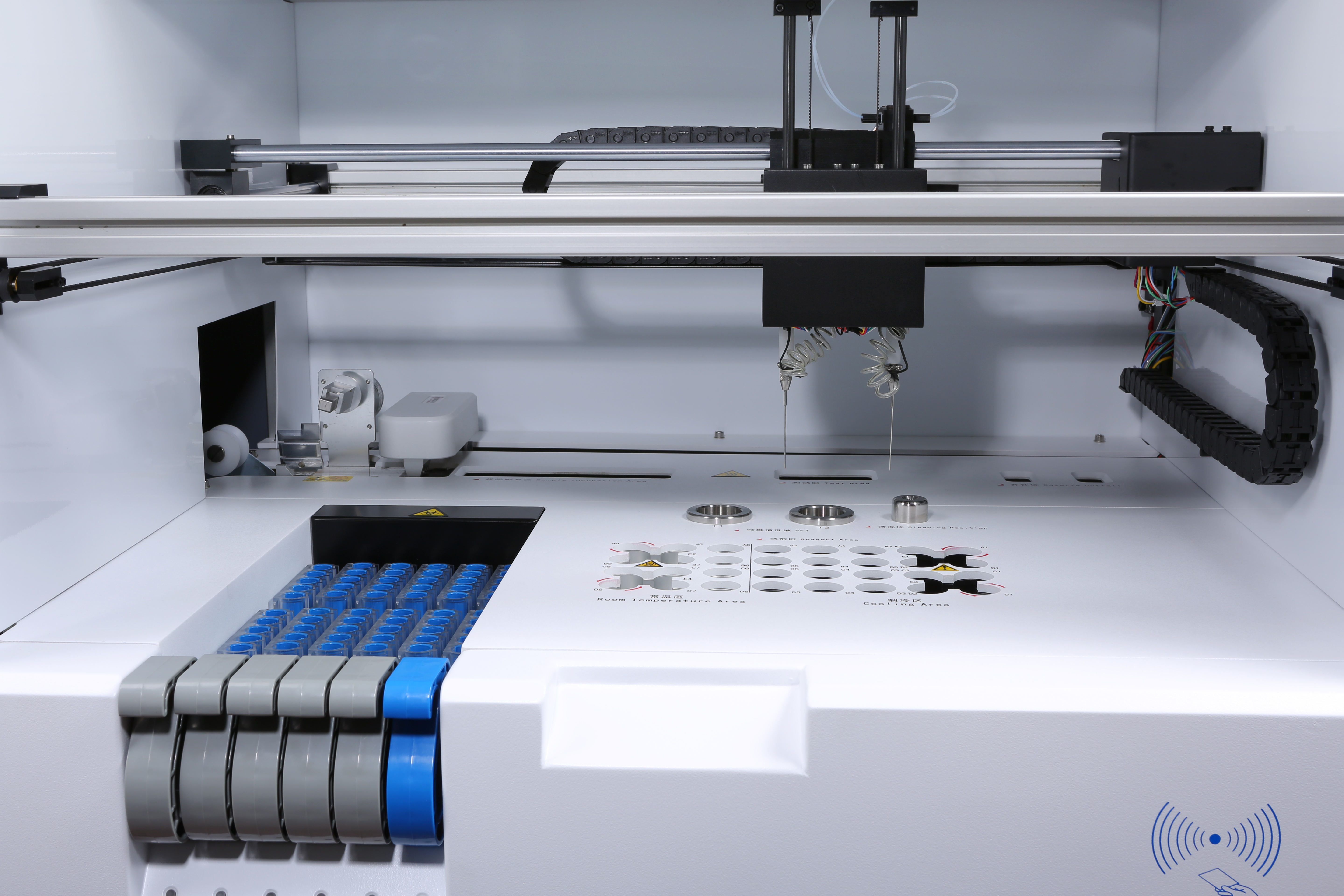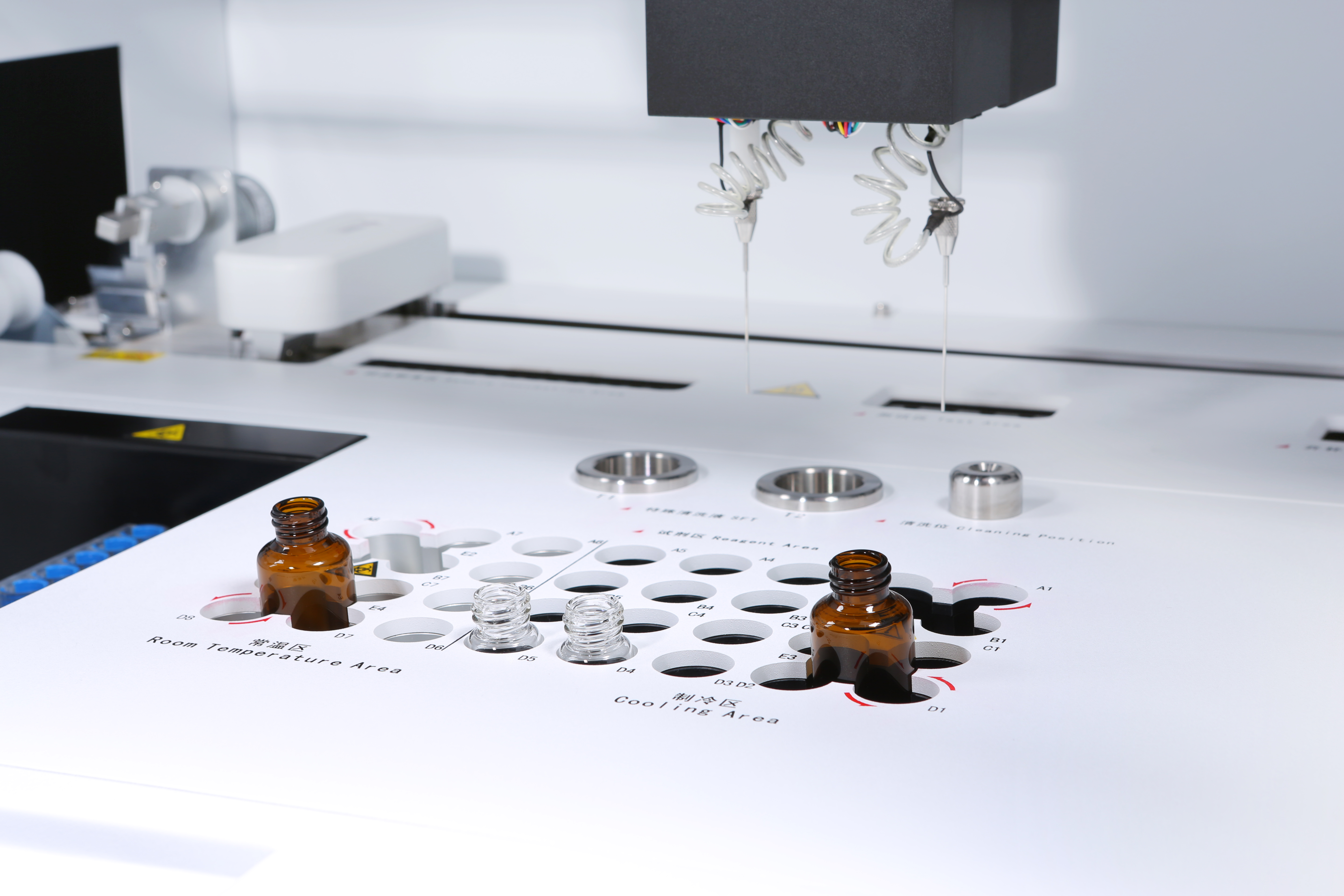 Features
1. Clotting, immune turbidimetric and chromogenic substrate methods.Inductive dual magnetic circuit method of clotting.
2. Support PT, APTT, Fbg, TT, D-Dimer, FDP, AT-III, Lupus, Factors, Protein C/S, etc.
3. 1000 continuous cuvettes loading
4. Original reagents, Control plasma, Calibrator plasma
5. Inclined reagent positions,reduce the waste of reagent
6. Walk away operation, IC card reader for reagent and consumable control.
7. Emergency position; support priority of emergency
9. size: L*W*H 1020*698*705MM
10.Weight: 90kg